ROUTENPLANER
Racing TOP News

23rd Rally dos Sertões, Brazil August 1-8, 2015 • Demanding Brazilian event starts with Prologue in Goi& more...
Le chantier mis au défi de jouer un instrument visuel géant à bord de la toute Nouvelle Lexus NX #NXontrack - Lexus Europe a révélé aujourd'hui une vidéo innovante dans laquelle will.i.am, ent more...
The two-week factory shutdown and summer break is almost here. The Sauber F1 Team is more than halfway through the 2015 FIA Formula One Championship – so it is time for a recap and outlook. After a rather difficult 2014 season, Marcus Ericsson and Fel more...
Le Luxembourg Handbike Team est bien arrivé à Nottwil, Suisse, pour participer aux UCI Championnats du Monde Para-cycling. Après une journée d'entraînement officiel sur le parcours, qui s'a more...
The Yamaha YZ250F has dominated at the Grand Prix of Czech Republic; not only did it take Kiara Fontanesi to her fourth WMX title, but fellow Yamaha rider Nancy van de Ven rode her YZ250F to two moto-wins in Loket, securing her first ever Grand Prix victory.Van more...




grid girl by Luc Depiesse

We apologize for delays - our managed EBIZ server is often down



Sharp year-on-year rise in sales revenue to EUR 108.8 billion (EUR 98.8 billion); positive impact from exchange rates and mix effects Operating profit before special items rises to EUR 7.0 billion (EUR 6.2 billion) more...
The Oman Racing Team was denied a podium finish in the world's toughest GT race when its Aston Martin Vantage GT3 was forced to retire with just three hours to run in the Total 24 hours of Spa (25/26 July). The 67th running of the famous round-the- more...
Erneut gab es zusätzlich zu den Sprint-Rennen des DMV GTC wieder ein 60- Minuten-Rennen in Hockenheim (24./25.07.15). Fabian Plentz und Tommy Tulpe siegten mit ihrem Audi R8 LMS. Platz zwei für Peter Mamerow vor Klaus Dieter Frers. more...
Am kommenden Wochenende finden die nächsten beiden Wertungsläufe des Porsche Carrera Cup Deutschland statt. Für Elia Erhart und seine Markenpokalkollegen geht es zum zweiten Auslandsrennen der Saison ins österreichische Sp more...
Opel hat einen neuen Werksleiter für das Fahrzeugwerk im thüringischen Eisenach benannt: Pieter Ruts (33) tritt am ersten September die Nachfolge von Elvira Tölkes an. Er wird der jüngste Werksleiter aller Zeiten bei Opel.Pieter Ruts ist derz more...
Donington Park to host all six test days in AugustPhoto caption: Crowds enjoying the pitwalk during last year's Formula E pre-season testing at Donington Park. Formula E has announced that all six pre-season test days will once again be hel more...
KC Motorgroup Ltd. (KCMG) successfully rounded off FIA World Endurance Championship's Nurburgring test last July 27 – 28 after a five-week hiatus from LMP on-track action. The two-day event, which was hosted by Toyota, saw the Le Mans-winning LMP2 t more...
The Group C Racing Association and Peter Auto are combining their know-how. In 2016, the grid will be present at each of the circuits on the French organiser's calendar.Peter Auto, which already has four remarkable historic racing grids, Classic Endura more...
Opel Motorsport has announced that the new Astra OPC is being developed according to the TCR technical regulations for national and international customer racing. The racing car, based on the new Astra K, will celebrate its world premiere at t more...
Following on from their maiden victory in the prestigious 24 Hours of Spa last weekend, the Marc VDS Racing Team will undergo a management restructure to better equip the team to meet the challenges of the future.While the main aim of the restructur more...
The leading times were:1. Mads Østberg DS 3 2min 13.3sec2. Andreas Mikkelsen Volkswagen Polo R 2min 13.7sec3. Robert Kubica Ford Fiesta RS 2min 13.8sec more...
GP2 and GP3 Series add extra round to the current season GP2 Series and GP3 Series organisers confirm that an extra round will be added to the current 2015 calendar. The event will take place at Bahrain International Circuit in Sakhir on November 19-20-21 alongside FIA Six Hours Of Bahrain. This event will be back-to-back with the final more...

RALLY FINLAND - WRC Rallyes - 124.77 km/h average speed as warm-up – standard Neste Oil Rally Finland- Mikkelsen in second is the fastest Volkswagen driver on the "Ruuhimäki" stage more...
With just ten days now until the eagerly-anticipated Croft Nostalgia Festival (8/9 August) revs into life, some of the retro-themed event's biggest stars have been out on a road trip. Underlining the family-friendly Nostalgia Festival& more...
Even on challenging sales markets, the sports car maker succeedsWith new record figures for deliveries, sales revenue and earnings, Dr. Ing. h.c. F. Porsche AG can look back on the best half-year in the company's history. The sports car maker delivered 113,984 vehicles in the first six months of the 2015 fiscal year, 30 per cent more in comparison to the more...
Abwechslungsreiche Rennen auf dem SalzburgringDer siebte und achte Wertungslauf führte den German Tourenwagen Cup an den schönen Salzburgring. Auf der schnellsten Rennstrecke im Terminkalender gingen die Siege in more...
CHAMPIONNAT DE FRANCE F4 - GABRIEL AUBRY - SAISON 2015A quelques jours de la traditionnelle trêve estivale, Gabriel Aubry peut partir en vacances heureux car il a réussi avec brio son passage du karting vers la monoplace ! A son compteur s'affiche more...
After Fabian Schiller, fresh talent of the ADAC Lower Rhine, took part in the 24h cycle race on the Nurburgring North Loop with his German Post Speed Academy's colleagues last weekend, he is going to get in his Formula 3 racecar again this weekend and is go more...
'Hp summit' with DTM and Audi Sport TT Cup at the Red Bull Ring Mattias Ekström set on finally taking a podium in his adopted country Rookie Neureuther: "Alpine skiing and car racing have a lot in common" more...
Zulekha Hospital treats patients to new arrive, drive servicephoto caption: At your service! Arrivals at Zulekha Hospital in Dubai and Sharjah are met by chauffeur-driven buggiesPati more...
Adrian Quaife-Hobbs brought the stunning #59 Von Ryan Racing McLaren 650S GT3 home tenth in class after a dramatic Total 24 Hours of Spa at the weekend. Marking the Tonbridge driver's first ever 24 hour race, at the fa more...
Team Yamaha MGM replacement riders Kev Coghlan and Cameron Beaubier are ready to step up to the challenge in the 2015 Superbike*IDM International German Championship at the sixth round held at Schleizer Dreieck this weekend. more...
This time last week our TV presenter Lisa Leyland welcomed you to the MXGP of Czech Republic with the line "welcome to round thirteen, everything that could have happened… has". And like her, that is what we thought too, at least before Qualifying on Saturday comme more...
Pit Beirer, KTM Motorsport Director and Claudio de Carli announce with pleasure that the very successful partnership between KTM Racing and its Red Bull KTM Factory Racing MXGP Team Manager is being extended for a further four year more...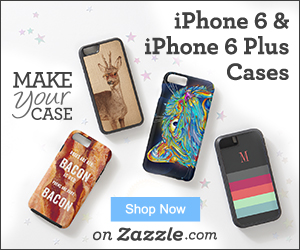 Neue Videos

VIDEOS: Video HS Rallye Team Safari Test
Staub, Schlamm und Spurrillen - im Mai hat das HS RallyeTeam um Matthias Kahle und Dr. Thomas M. Schünemann erstmals die knallharten Schotterpisten in der Steppe Ostafrikas kennengelernt. Bei dem Test in der Nähe von Kenias Hauptstadt Nairobi hat si&nbsp... mehr

VIDEOS: Rok Bagoros: Hot summer ... also video
Sometimes I just loose my sense of time and place while traveling so much in last couple of months. I just want to show you this funny feeling with my fresh video that captures my latest trip to South America. The tour started in Costa Rica, then &nbsp... mehr

Tuning News

Finance: Porsche shines with new records for half-year of 2015
Even on challenging sales markets, the sports car maker succeedsWith new record figures for deliveries, sales revenue and earnings, Dr. Ing. h.c. F. Porsche AG can look back on the best half-year in the company's history. The sports car maker delivered 113,984 vehicles in the first six months of the 2015 fiscal year, 30 per cent more in comparison to the&nbsp... mehr